When:
May 15, 2015 @ 11:00 am – 1:00 pm
2015-05-15T11:00:00-05:00
2015-05-15T13:00:00-05:00
Where:
Downtown Gonzales then JB Wells Arena

Contact:
The Gonzales Chamber of Commerce
830-672-6532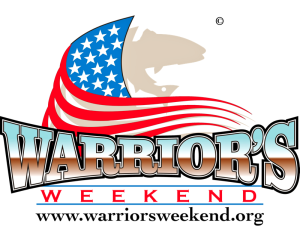 Founded in 2007, Warrior's Weekend is a non-profit, 501 (c) 3 Corporation dedicated to the support of veterans of The United States of America with an emphasis on those wounded in The Global War on Terrorism. This is accomplished through holding an annual fishing event for wounded military personnel in May in Port O'Connor, Texas as well as donations to veterans and veterans-based causes.
The Warrior's Weekend Organization will be driving through Gonzales, Texas on May 15, 2015 starting with an escort through historic downtown shortly after 11:00 a.m. Everyone is welcome to line the streets with flags or signs and welcome these veterans to Gonzales!
After the historic downtown escort has been completed the organization will continue to JB Wells Park for Ken Hedrick and the Young Farmers Gonzales Chapter's famous BBQ. While the veterans are enjoying their lunch, Mayor Logan and City Manager Allen Barnes will give the welcome before the GISD 4th grade students start their program.
We are requesting 30 dozen easily accessible homemade desserts. (Cupcakes, cookies, brownies) That will be handed out in zip lock bags.
If you would like to make a dessert for the Warrior's Weekend Organization please contact that Gonzales Chamber of Commerce 830-672-6532.
The Young Farmer's- Fisher House organization will be providing the BBQ meal. They are asking for donations to cover the cost to be able to provide these veterans with a one of a kind Texas BBQ experience! Please drop your donation off at the Gonzales Chamber of Commerce located on 414 St. Lawrence Street. Please make checks payable to Young Farmer's- Fisher House. If there are any leftover funds, those will monies will contribute to the Memorial Day BBQ meal that is cooked and served to wounded warriors at the Fisher House in San Antonio Texas on May 30. Your donation is greatly appreciated!
If you would like more information on how you can volunteer, please call the Gonzales Chamber of Commerce & Agriculture at 830.672.6532 or email us at admin@gonzalestexas.com